15 tags
Yahoo Employees Are Less Sociable Than Google...
The Employee Culture Of Yahoo Compared To Other Tech Firms As the debate rumbles on into Yahoo CEO Marissa Mayer's decision to ban home-workers in an attempt to rebuild the culture of the tech giant, we analyse the ViewsOnYou profiles of Yahoo and Google employees, and take a look at their employee culture: Head to head comparisons of the two companies employees reveal: Yahoo...
8 tags
Join a world class team
At ViewsOnYou we passionately believe that it's people who make a company great. Our people are currently shaping the future of ViewsOnYou, and thanks to our talented team we've built a world-class product, helping professionals highlight their true character and find their fit within companies and teams. We have a creative and inclusive culture. Whether your skills lie in...
6 tags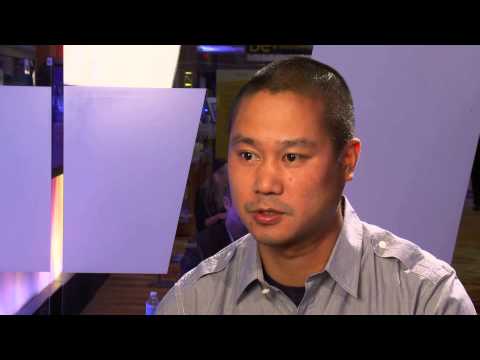 16 tags
Facebook employees are Most Sociable; Apple...
ViewsOnYou Releases Employee Culture Snapshot of Consumer Tech Firms 11 February 2013, London, UK. ViewsOnYou - a fast-growing, crowd-sourced profiling site used by professionals to highlight their character and match themselves with the culture of top companies - has released a breakdown of the employee culture at leading Consumer Technology firms, including Facebook, Microsoft, Apple,...
16 tags
ViewsOnYou Consumer Tech Snapshot
Discover which tech companies have the people to succeed. ViewsOnYou has released it's Employee Culture Snapshot of Consumer Tech firms, including Apple, Facebook, Google and Microsoft. The report is made up entirely of the ViewsOnYou profiles of company employees, which are aggregated to create an overall picture of the employee culture within the organisations. Key Traits Ranking: ...
12 tags
Stand out from your peers and find your career fit
ViewsOnYou - http://www.viewsonyou.com - a fast growing social-talent platform for jobseekers and professionals is used by students and graduates to help them stand out from their peers in a competitive employment environment, and find their perfect career fit.       Highlight your true character There is a general consensus that once a candidate has the minimum skill set required for a...
12 tags
ViewsOnYou Releases Culture Survey of Professional...
Boston Consulting Group is revealed as the most Ambitious; Bain is the most Aggressive 17 January 2013, London. ViewsOnYou - an online platform for professionals to match themselves with the culture of hundreds of leading companies - has released a breakdown of the employee culture at top Professional Services firms, including the big four of KPMG, PwC, Deloitte and Ernst & Young. ...
8 tags
Find Your Culture Fit To Be Happy At Work
In a 2012 survey, some 65% of workers said they were dissatisfied at work. That's a lot of employees not fully engaged with what they are doing, and a lot of employers with uninterested staff. Jobseekers are often too concerned with finding a job paying a large salary, than one that ultimately makes them happy. Work is a means to earn money, but money shouldn't be the only thing that...
ViewsOnYou launches a smarter way to find talent...
ViewsOnYou - a fast-growing online platform used by graduates to showcase to recruiters what they are like beyond their resume - has launched recruiter tools to help companies find the right-fit talent for their organisation.  ViewsOnYou allows jobseekers to create a professional 360 profile highlighting their soft-skills; how they think, work and interact, based on reviews from their peers, such...
7 tags
The Greatest Job Application on Earth!
ViewsOnYou is excited to launch a US Election Special featuring comparisons of Barack Obama and Mitt Romney side-by-side, highlighting their key traits and characteristics. Discover how they compare to each other; who is most highly principled or most ambitious? Who is most self assured or most analytical? Who is the best match for the job of President of the United States? Review them yourself...
1 tag
A new look ViewsOnYou
With the excitement of the Olympics taking place on our doorstep, it's been a busy few weeks at ViewsOnYou. We've received some great press (JobMarketSuccess called us a 'game-changer in recruitment') with mentions in TechCrunch, the WSJ, Forbes and London Evening Standard. Plus, we have a nice new look! Not a full facelift, but a nip and tuck here and there, making the...
8 tags
Clean up your social profiles to project a...
In a tough job market, applicants need to use every weapon in their arsenal to ensure they stay one step ahead of the competition. For new graduates with similar qualifications and little or no experience to differentiate them from their peers it's even tougher. More and more recruiters are checking the social media profiles of applicants from Facebook profiles to Twitter posts. A recent survey...
3 tags
3 tags
How do Google employees compare to Yahoo...
Google is constantly voted among the top companies to work for. Perhaps unsurprisingly, given their recent troubles, Yahoo! doesn't get a look in. As the tech world speculates over why Marissa Meyer is leaving Google for Yahoo, we compare the culture of the two companies, based on the ViewsOnYou profiles of their employees. The top 5 traits of Yahoo! employees are: 1. Extremely...
3 tags
Using social media to research employers
New college graduates are embracing social media as a job-search tool, according to a study by NACE - the National Association of Colleges and Employers. The results of their 2012 Student Survey show approximately 41% of 2012 college graduates in the market for a job are using social media to help them land one. While students are using social media in the job search to network with employers,...
10 tags
The answer to the toughest interview question
"What are your key strengths and weaknesses?" It should be a simple enough question, but it's left many an applicant stumped over how to answer it. What an interviewer really wants to discover are your soft skills. They will already know your academic qualifications and professional experiences, but the way you work, think and interact is equally important. These are traits and...
6 tags
British Airways vs Virgin!
As the war of words between British Airways and Virgin hots up, we compare the culture of the two companies. Take a look at their profiles on www.ViewsOnYou.com and see which YOU best fit with. http://www.viewsonyou.com/Company/British_Airways http://www.viewsonyou.com/Company/Virgin
7 tags
Battle of the Tech Titans: Bill Gates vs Steve...
What key traits do these two giants of the computer industry share? And how do they compare against each other? www.ViewsOnYou.com brings the greatest pioneers in the tech industry head to head. Take a look at their profiles and discover how they compare against each other, against other global role models, and against YOU! http://www.viewsonyou.com/bill-gates ...
5 tags
Richard Branson is the UK's most admired...
Richard Branson is the UK's most admired entrepreneur, according to a survey conducted by Orange Business A sizeable 35 per cent of workers in the UK cited the Virgin Group founder as the entrepreneur they would most like to emulate. Take a look at his ViewsOnYou profile, discover his key traits, and see how YOU compare! http://www.viewsonyou.com/richard-branson
2 tags
2 tags
3 tags
3 tags
http://www.viewsonyou.com →